Those pesky greys maybe due to a variety of reasons. Here are 8 Natural Ways to Stop Premature Greying and get healthy hair too!
Spotting your first grey hair is no short of a milestone. For some, it's a moment of pride – you look back at the long way you've come. For some, it's a moment of worry, and a reminder of things left to achieve. For some, it's straight out panic attack!
Grey hair is something that's completely normal, it's a part of the natural cycle of life. As our hair follicles get older with us, they produce less pigment, and the original color of our hair (which is grey) comes out.
However, when this happens before time, that's when it becomes a cause for worry. When your hair will age largely depends upon genetics. If your parents got grey hair earlier, chances are you will too. However, there are many other reasons your hair is greying before its time:
A hormone imbalance

Nutritional deficiency

Over exposure to chemical hair treatments

An underlying medical condition like thyroid disease, vitiligo, pernicious anemia

Oxidative stress caused by external factors like pollution, UV rays or emotional trauma
These days, premature greying is on the rise, probably because of extreme chemical hair treatments or pollution. Whatever the reason may be, reaching out for another bottle of chemical hair product will not help, but will only cause long term damage. Instead, go for these natural ways to combat premature greying, and improve your hair health in the process.
8 Natural Ways to Stop Premature Greying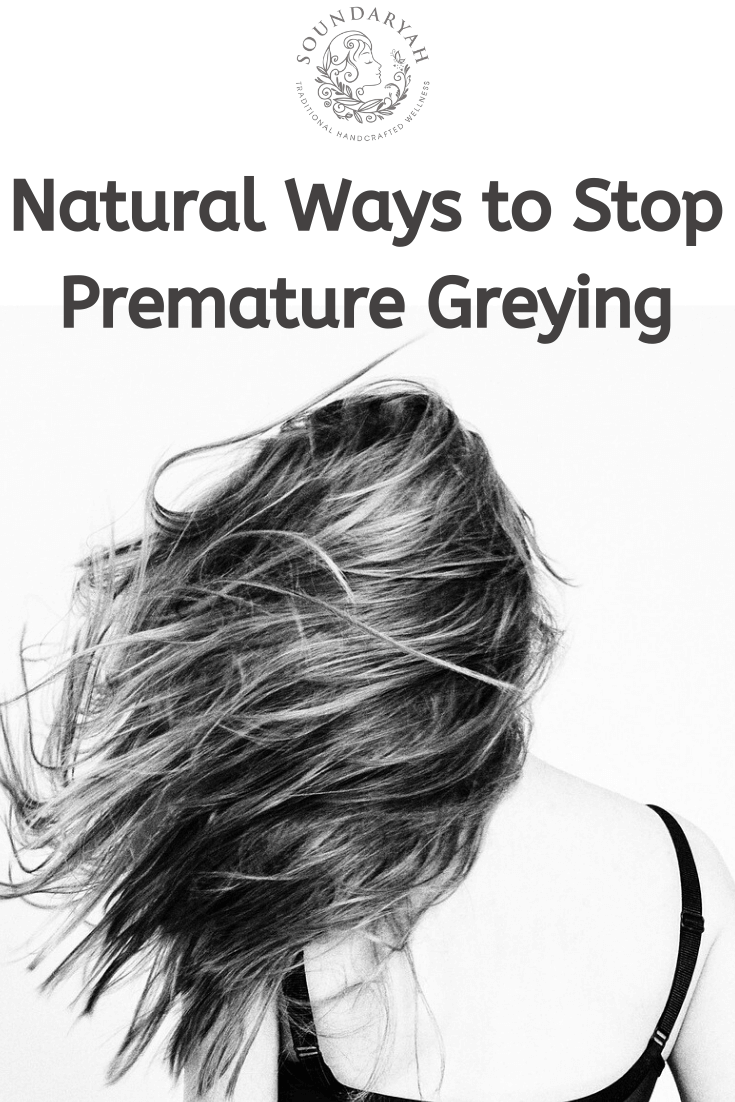 Eat the Right Foods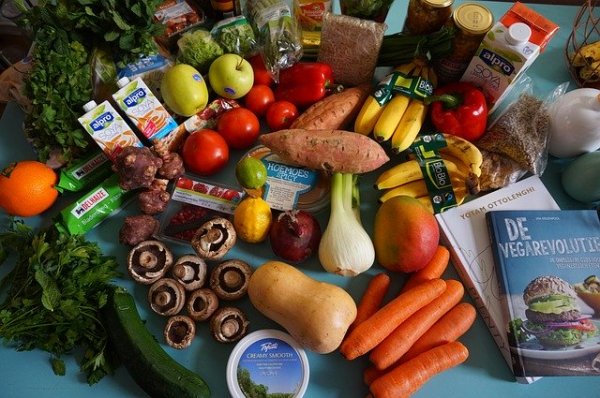 Since nutritional deficiencies are a major reason for premature greying, it makes sense to give your diet a good look. Healthy hair requires the following vitamins: Biotin, B-12, A, D, E and the following minerals: zinc, iron, copper, magnesium and selenium.
To get all these nutrients, ensure your diet contains enough quantities of the following foods – whole grains, broccoli, beetroots, green leafy vegetables, mushrooms, sunflower seeds, eggs, seafood, meat and dairy products like milk, cheese and yogurt.
In order to fight oxidative stress due to pollution and other causes, we need enough catalase and antioxidants. Catalase is an enzyme that plays an important role in protecting our cells from oxidative damage. It can be found in foods like almonds, garlic, kale, broccoli, cabbage and sweet potato. Antioxidants can be found in grapes, berries and green tea.
Try Hair Friendly Homemade Drinks
Along with eating, it's also important to drink right to stop premature greying! Ensuring you drink enough water will keep your hair and scalp hydrated and healthy. It'll also keep all body systems running properly so it absorbs all the nutrients you take in and produce melatonin properly.
Along with these, you can try a few homemade beverages to boost your hair health and hold on to that black color a little longer. One beverage is amla juice, which can be consumed every day. Amla is rich in Vitamin C and antioxidants and helps make hair darker and healthier. 
Another drink to try is Triphala water. Triphala means 'three fruits', and is an Ayurvedic formulation of bibhitaki, amalaki, and haritaki. According to Ayurveda, Triphala is an excellent antioxidant and drinking a glass of Triphala water every day can stop premature greying.
Do a Scalp Massage with Herbal Oils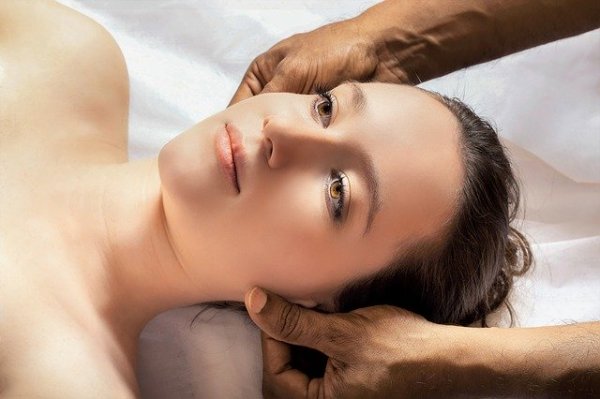 Anyone who's had a good head massage knows how great it feels! But besides relieving stress and promoting good sleep, a scalp massage done the Ayurvedic way also has immense benefits for hair, including stopping premature greying.
Ayurveda recognizes certain 'marma' points on the head, the massaging of each of which yields specific benefits. Done right, a scalp massage can remove toxins, stimulate the hormones and promote hair growth. The massage is done with oil, and the choice of oil is also significant. 
One excellent remedy for grey hair is boiling curry leaves in coconut oil till a black residue is formed. Store this oil and use when needed. 
Another option for massage is ridge gourd in coconut oil. Steep pieces of sundried ridge-gourd in coconut oil for a few days and boil the oil for a few minutes. Strain and store. 
You can also boil some amla in coconut oil and store the oil after straining. Other common oils used for tackling greying of hair are black seed oil, almond oil, castor oil, mustard oil and sesame oil.
Opt for Herbal Deep Conditioning Treatments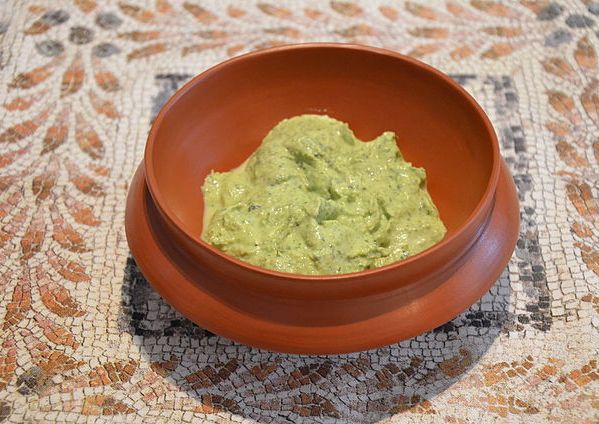 Sometimes those stray grey hairs are a sign that your hair is calling out for some TLC. And what can be more nourishing than a deep conditioning treatment made with natural ingredients?
There are many hair masks that can be made at home to tackle grey hair. While amla is great in juice, it can also be used in a hair mask. Mix amla powder with just enough water or lime juice to make a paste. Alternately, mix shikakai powder in yogurt to make a paste and apply. Shikakai is an important Ayurvedic herb in ensuring healthy hair.
Onion juice is another popular remedy for grey hair. Mix equal parts of onion juice and lemon juice and apply over scalp and hair. Amaranth leaves are also a good idea – grind to a paste and apply.
Methi or fenugreek is one of the most popular herbs for hair health. Soak two tablespoons of fenugreek seeds overnight and grind with enough water to make a paste. Whatever the mask, leave it on for at least half an hour to be able to absorb the benefits.
Use Non-Toxic Hair Products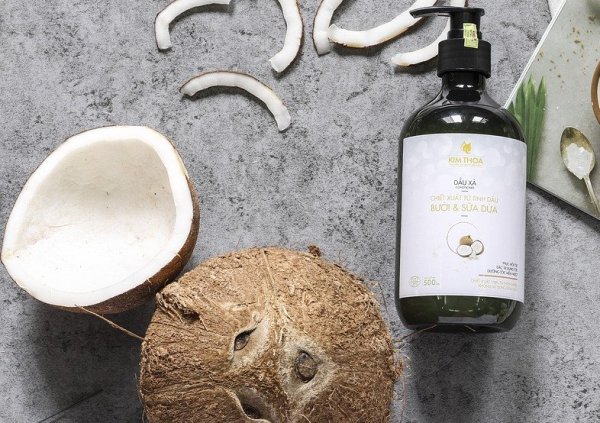 We know that one of the biggest reasons your hair is going grey before its time is because of the products you use. All those parabens and sulfates are not doing your mane any favors, so the alternative is to use natural, non-toxic hair products. 
It can be difficult to find a product that is truly natural, but in the meantime you can make your own! The magical ingredient here is Reetha or soap nuts, which contain saponins, a natural surfactant. This makes reetha the best natural cleanser available.  
All you need to do is remove the seeds and soak 15 soap nuts in a liter of water. Mash the soaked reetha in the water and boil the mix. Simmer for 15 minutes and mash again. Cool, strain and store in a bottle.
Another natural product that works excellently to cleanse, condition and nourish hair is honey. Honey has antimicrobial properties, that makes it a good defense against dandruff and other scalp infections as well.
Apple cider vinegar makes for a great natural conditioner and is very effective. You can also find DIY recipes for other hair products like hair sprays and leave in conditioners.
Also Read: Top 10 Traditional Herbs to Treat Hair Fall
Try a Herbal Rinse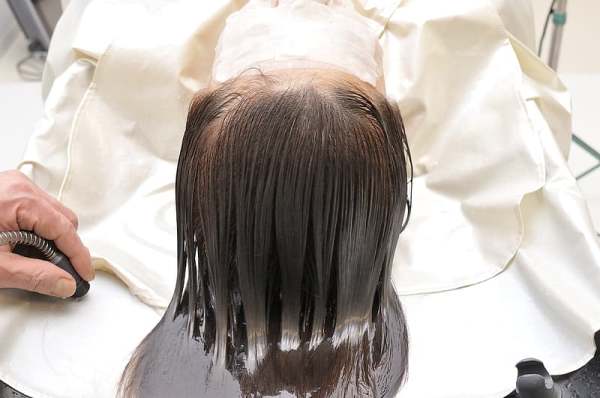 You wash your hair with shampoo and then conditioner and you think that your regime is complete. But that final rinse you give your hair is quite important, as it closes the cuticles and with it, the nutrients.
There are many herbal rinses you can try for premature greying, that will boost the effectiveness of other remedies you're trying. A black tea rinse is most people's first choice. The caffeine in the tea is packed with antioxidants that give a dark color as well as shine. Brew a cup of black tea with salt and apply on freshly washed hair.
A mix of apple cider vinegar and water also works as it preserves the melanin in your hair, along with its natural color. Another rinse is with sage and rosemary, which naturally darken hair. Boil equal parts of both herbs, cool and strain before using.
Here is another effective rinse – soak shikakai in an iron vessel overnight. Boil the soaked shikakai in the same water. Cool, strain and rinse.
Protect Hair from Damage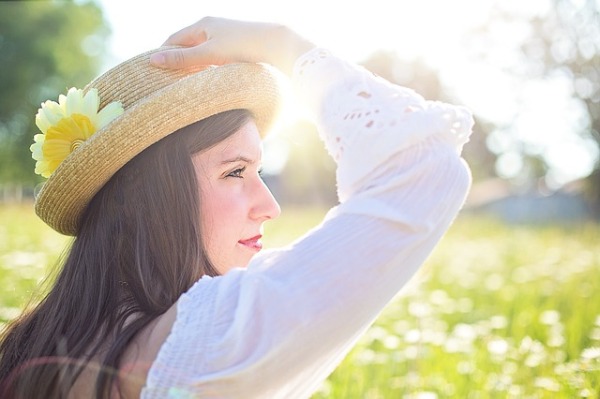 As mentioned earlier, hair damage is a major cause of premature greying. So the natural solution is – protect it.
When stepping outside, protect hair from the elements. UV rays can harm not just your skin, but your hair as well, so cover hair with a hat or scarf. Avoid getting hair wet with rain too. 
Go easy on the heat treatments and chemical treatments – each session does more and more damage. Just like washing hair with chemical shampoos is bad, so is washing too frequently, or overusing any product or remedy. And if you smoke, it's high time you stopped – besides premature greying, smoking can also permanently damage hair follicles.
Try Natural Methods of Coloring Hair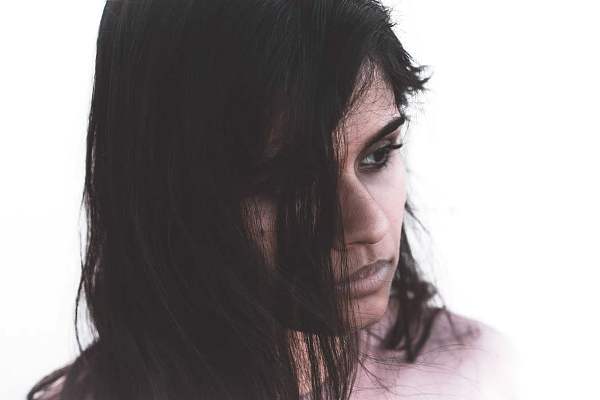 If you need to cover your greys, the best way is coloring your hair. But that doesn't mean you need to subject your hair to stinky, ammonia-filled hair colors – there are plenty of natural options!
Bhringraj is an Ayurvedic herb that can slowly but steadily restore your natural color. Gently heat a mixture of 1 teaspoon of Bhringraj and 2 tablespoons of coconut oil. Rub the mixture all over the hair and wash off after one hour.
Black pepper is another option. Mix 1 tablespoon of freshly ground black pepper and 1 teaspoon of fresh lemon juice into ½ cup of plain yogurt. Apply the mixture all over hair, leave for an hour and rinse it out.
If you want faster results, henna and indigo are the best herbal methods. Mix enough henna in a cup of black tea or coffee to make a paste. Let it sit overnight. Mix in some olive oil and apply all over the hair. Rinse off after you've got the color you want. Add in the indigo to get darker shades.
Before trying out any home remedy, always do a patch test to check for allergies. If you have any underlying medical condition or are breastfeeding or pregnant, check with your doctor before attempting any of these.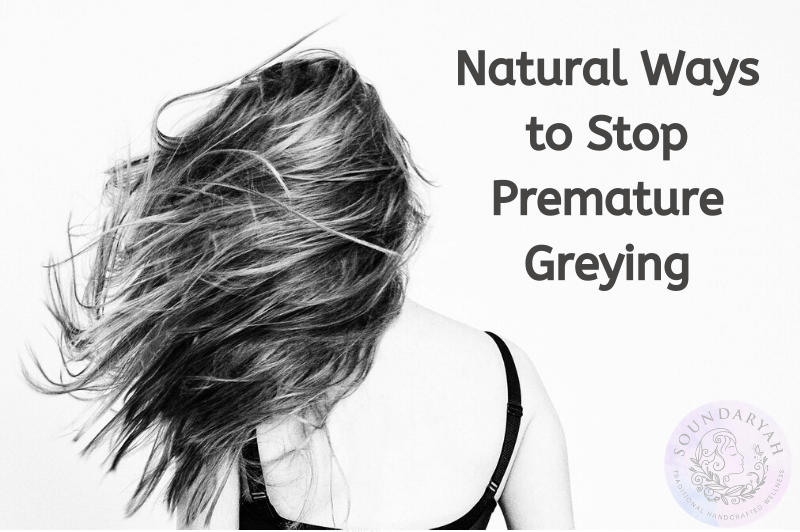 Did you find our 8 Natural Ways to Stop Premature Greying interesting, please let us know in the comments section.
For more interesting updates do follow us on Facebook and Instagram.