Don't let the lockdown turn you into a couch potato! Take control of your health with these at home exercises anyone can do.
So we are well into a lockdown due to the Covid-19 pandemic, and it looks like we'll be here for a while. With nearly every aspect of our life changing, it's been a bit of a struggle to get adjusted to the new normal. As parents, our first priorities include making sure the pantry and fridge is stocked, our kids are suitably entertained and catching up on any work. There is one thing we don't prioritize in the middle of all this – exercise.
I hear you – "I'm barely able to keep my head above water and now you want me to find time to exercise?" Yes, that's a valid point – one I know too well! However, have you considered the possibility that exercising may actually help you out in this situation?
Why should you exercise now?
We're all aware of the general benefits of exercise, like keeping our blood pressure and cholesterol at healthy levels, preventing lifestyle diseases like diabetes and helping with weight management. However, exercising during Covid-19 is much more important, especially since our lives have become more sedentary than ever. Here are some more reasons why you should be exercising during this pandemic.
Expert advice is to aim for at least 150 minutes of moderate exercise a week, or at least 75 minutes of intense exercise. Considering each one of us is different, we'll have to adjust this for ourselves. The trick is to find a workout you enjoy doing, which makes sticking to it easier on a daily basis. If you've never worked out before, this is as good a time as any to start an exercise routine!
Unfortunately, a lot of fun things aren't possible now – gyms, special classes, outdoor walks, swimming or sports. However, this is the time to get creative about exercising indoors. If you've got a treadmill or elliptical machine gathering dust at home, this is the perfect time to bring it out. You can search online for many exercises you can do with it.
If you don't have any equipment, no problem – there are still many other options for you. We've rounded up the top 7 at home exercises you can do within your home, without fancy equipment. Whether you live in a sprawling mansion or a studio apartment, it doesn't matter. As long as you've decided to workout, you're all set!
7 Best At Home Exercises for Everyone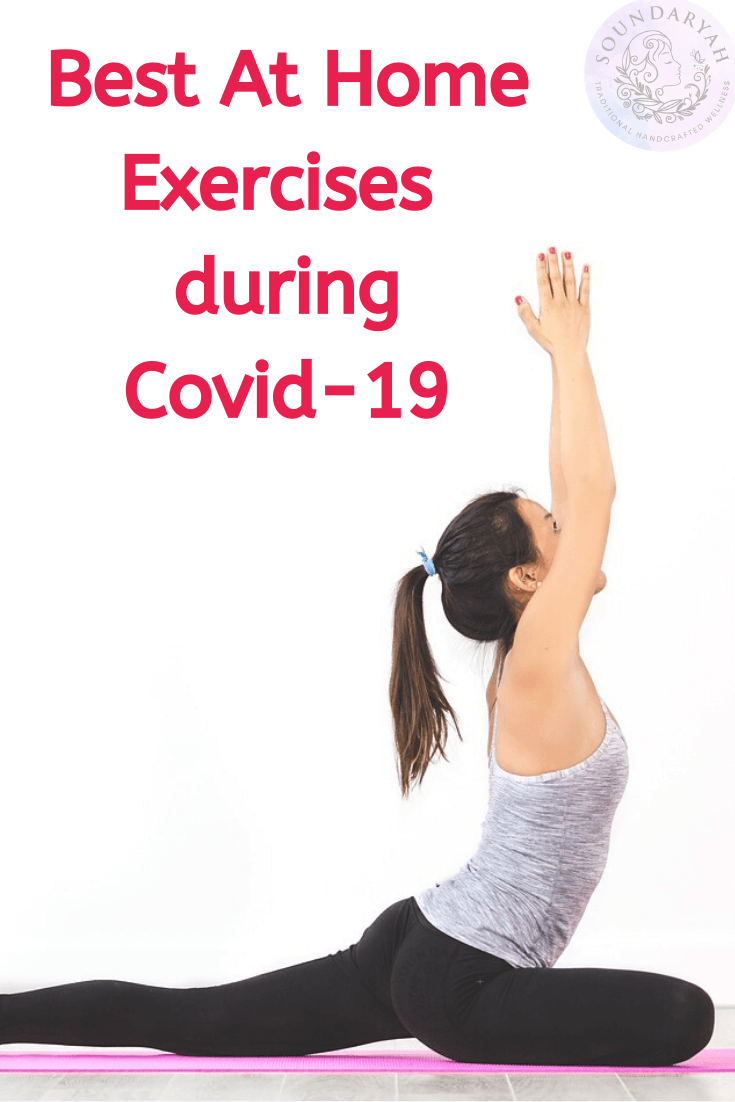 1. Yoga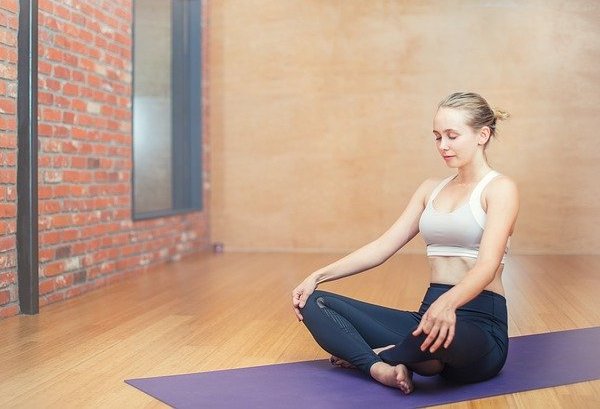 This is probably the best workout you can do at home right now, for a multitude of reasons. Yoga is a low impact workout that anyone, of any age can do, from kids to grandparents,  including pregnant women! Yoga is also very good for calming the mind, which can be quite restless at a time like this.
Another benefit of yoga is that you don't need any equipment. All you need are clothes that are easy to move about in (no maxi dresses) and a non-slippery surface. A rolled towel or blanket can also be helpful for beginners to get deeper into some poses.
That said, if you've never done yoga before, it can be confusing about where to start. If you have classes in your area, find out if they're doing online classes – many teachers are doing this now. If not, there are tons and tons of free videos online, for every level from I-can't-reach-my-toes to I-can-stand-upside-down.
Here are some YouTube channels that you can check out for yoga videos:
You can include some meditation in your yoga practice for a feeling of complete wellbeing. Alternately, you can try walking meditations. Walking meditations require you to walk naturally, but being mindful while you do so. You can make it a guided meditation by plugging in your earphones and walking.
2. Pilates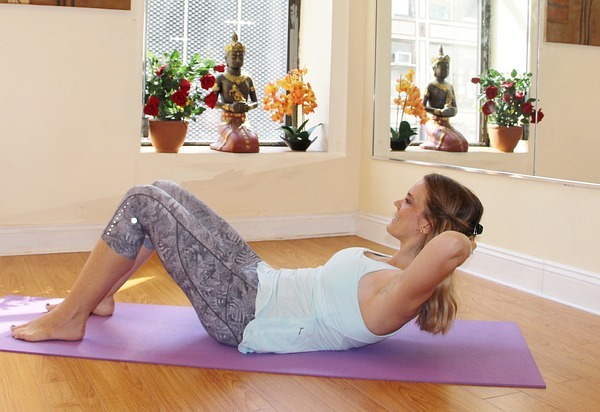 Like yoga, pilates is another low impact workout that can be easily done at home without any equipment whatsoever. Some of the moves may seem similar to yoga, but pilates is less about relaxation and meditation, and more about the physical aspect of exercise.
Pilates focuses mainly on the core, which has many benefits for the entire body. It utilizes muscles that don't get much use and improves muscle tone. It also improves balance and posture, something important for those of us who spend all day at a desk. Pilates also helps improve flexibility in the core and lower body. Here are some Pilates channels you can check out on YouTube:
Pilates is generally safe for most people, including beginners. However, it is not recommended for those who have severe osteoporosis or herniated disks. People with unstable blood pressure and a propensity for blood clots should also stay away from pilates.
3. Aerobics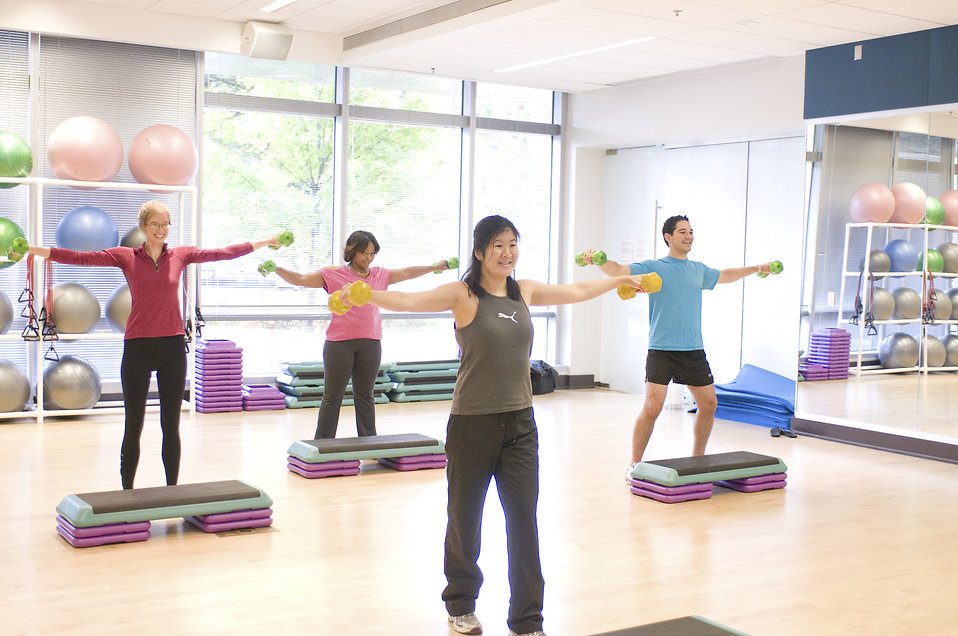 If you were a child of the 80s or 90s, you're sure to have heard of Jane Fonda and her many videos! Jane Fonda was the queen of aerobics, a major exercise during those years and which is making a comeback now.
Aerobics is a more vigorous kind of workout that has rhythmic movements like a dance, repeating certain steps. Aerobics can raise the heart rate to a good level, making it a great cardio workout. Some aerobics workouts also include strength training.
Aerobics is generally done in groups, with an instructor showing the moves. But the popularity of aerobic videos proves that it works perfectly well when done by yourself at home! Most workouts start with a warm up move on to a higher intensity and end with a cool down.
Aerobics workouts are available in all levels of intensity and can be done by most people. All you need is a screen to watch the video and a good pair of shoes. Some exercises may use a step or dumbbells, which you can adjust according to what you want. Avoid high intensity if you're a beginner or above the age of 40, and if you have any underlying health condition.
You can find several aerobics videos online, like this playlist from V-desi Dance Fitness or this one from Fit Vit.  If you're someone who misses your morning walk, you can also try some walk at home videos by Leslie Sansone.
4. Dance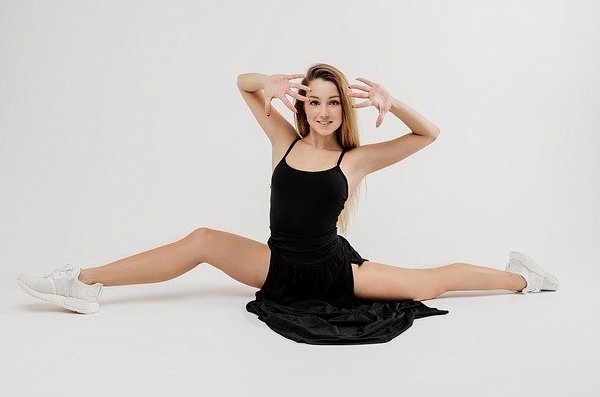 When was the last time you danced with your heart open? Do you remember how good it felt? You may also remember that it worked up quite a sweat!
Dance is a great workout for the current times, because in the midst of a boring, monotonous day that seems like every other, your workout becomes your time of excitement to look forward to. Dance is great for getting the heart rate up, and it's also ideal for improving balance and spatial awareness, which tends to decrease as we age. Dance also results in stronger muscles and bones, and reduces the risk of osteoporosis.
Dance can be done by anyone, and does not necessarily need an instructor – have you noticed how even little kids tend to move their bodies to a rhythm? All you need is music, some space to move and you're good to go. However, it is recommended to do some warm up stretches before you begin, to reduce any risk of injury. Also, if you're a beginner, go easy with very simple moves and avoid sudden, jerky movements.
Of course, there are several tutorials online that'll help you make the most of your dance time, as well as teach you a few new moves you can use later. When following videos, sit down and watch the full video first so you get an idea about the steps and the intensity. Here are a few dance workout channels to check out:
With everyone at home right now, you may feel a slight hesitation to start dancing. However, this is your opportunity to let go of any insecurities and embrace the process fully. Get the entire family to join in, to make it more fun. If you're overweight or over 40 years of age, it's safer to ask your doctor before you start a dance workout routine.
5. Zumba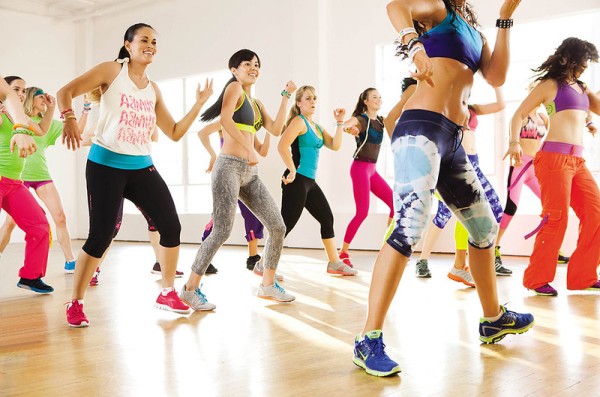 We've talked about general dance workouts, but now we're going to focus on a particular one – Zumba. Zumba is a Latin inspired dance workout, set to the beats of salsa, flamenco or merengue music. There are many things which makes Zumba different from other workouts.
First of all, doing zumba makes you feel like you're in a club or at a party – not like you're exercising! Zumba is pretty intense, but it's also more free flowing. You can do Zumba even if you have zero knowledge about dance steps. Zumba is also focused more on the core and the hips, rather than the arms or legs.
As mentioned, Zumba is quite a high impact workout and involves moves like jumping and bouncing, along with a lot of hip movements. The workout usually includes a warm up and cool down, but it can get quite intense in between. If you have any kind of joint pain, back trouble or arthritis, zumba may not be the best choice for you.
Good shoes are pretty much all you need for Zumba. Zumba is generally not something you should attempt yourself, but thankfully there are many videos you can check out online. Here are some of them:
6. Stepping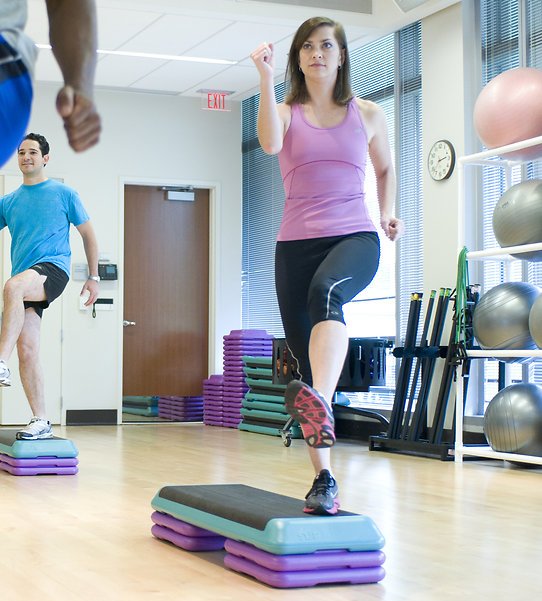 Got stairs at home? You'e got an inbuilt workout right there! There is a reason experts suggest taking the stairs instead of the elevator, there are physical benefits to using the stairs. Apparently, using the stairs burns more calories per minutes when compared to jogging.
However, not everyone has stairs in their home. If you don't, you can still get the benefits of stairs by using a step. All you need for this is a step or a low bench – something sturdy and stable that will take your full weight and is not too high. If you have this, you can do any step workout that's there or you can simply step on and off while watching TV.
It is important to maintain proper form when stepping in order to avoid injury. Stand tall in front of the step, and place one foot on it. Bring your weight to this foot and bring up the other so you're now standing on the step. Now step backwards, reversing the process. Continue stepping, taking care to keep your back straight throughout.
There is no need to go fast with this workout, slow and steady is good enough. If you have joint issues, particularly knee pain or back pain, consult your doctor before starting a step workout.
7. Weight Training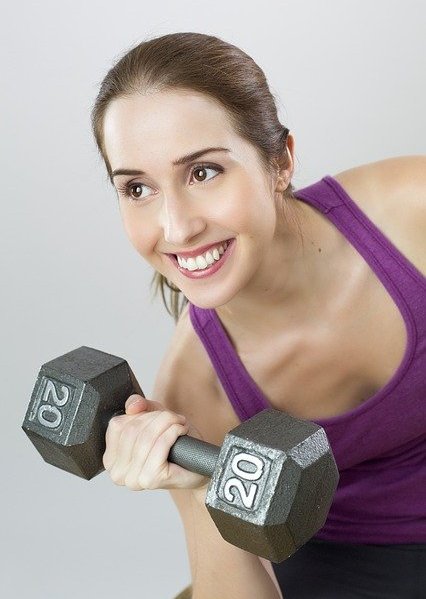 Weight training is one of the most important aspects of working out, but one which doesn't get much attention, especially among women. Weight training or strength training helps improve the strength and size of muscles and prevents osteoporosis by increasing bone density. It also has other benefits like improving balance and posture, as well as enhancing calorie burn while at rest.
For weight training, we generally use dumbbells or kettle bells, but if you don't have those, you can still train using household items like filled water bottles or a weighted ball. Use a weight that's not painful, but just uncomfortable – this will give you the right amount of challenge.
Now, even if you don't have any weights, you can still do weight training – by using your body weight! All weight training requires is for you to oppose the force of gravity, which can very well be done with your own body. Using your body is better at improving flexibility and uses up more muscle groups.
If you have dumbbells, you can check out the thousands of videos online to learn how to use them correctly – form is very important. If you're using your own body, try out exercises like plank, push ups, squats, lunges and burpees. It's important to start with fewer sets and work your way up. When the workout becomes comfortable, increase the weight. Also remember to give your muscles time to rest; so make sure to keep 48 hours between workouts.
Besides all these, you can check out some more popular channels offering free workouts:
Here are some workouts you can do with kids:
Tips for working out at home:
If you are working out for the very first time, start with very low impact exercises like a walking workout or simple stretches.
If you have any kind of underlying condition or are above the age of 40, consult your doctor first.
Increase the intensity when the workout gets too easy to keep it challenging.
Consistency is more important than intensity. Make sure to workout every single day, if only for a short duration.
Track your workouts in a fitness app or journal. This will increase accountability.
Include activity in other ways like walking when talking on the phone.
Set a timer on your phone to remind you to take a break after sitting for half an hour. During this break, walk around a bit or do some stretching.
The Covid-19 pandemic may have upset our regular routines and schedules, but we still have control over our health. Don't let being stuck at home turn you into a couch potato – get up and get moving!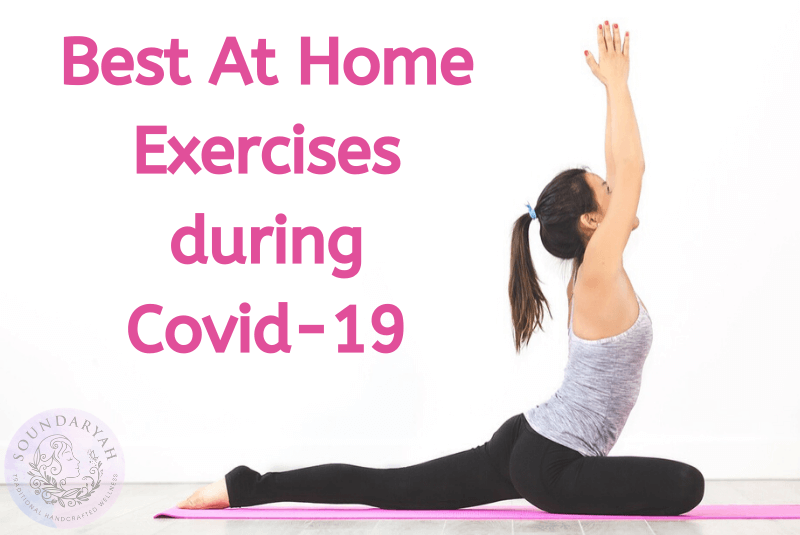 Did you find our "7 Best At Home Exercises for Everyone" interesting, please let us know in the comments section.
For more interesting updates do follow us on Facebook and Instagram.