What's in your conditioner? Today we look at why chemical hair conditioners aren't helping your hair, and why you should make the switch to natural options.
If you were to look at the different kinds of hair products available today, you'd be dumbfounded. There are so many, including heat protectants, hair spray, hair mousse, hair wax, hair masks, leave in treatments – you name it and it exists!
Now even though you may not use all of these regularly, there are two products you're sure to have in your shower – shampoo and conditioner. Earlier, shampoo was deemed the hair care essential, but conditioners soon joined that spot, with their promises of giving you shiny, smooth and manageable hair.
On the surface, that is precisely the role of the conditioner, which comes into play after shampooing the hair. Shampoo strips the hair shaft of its natural oils, and leaving it like that can lead to dry, rough and frizzy hair that tangles easily. Conditioners add a coating on the hair's surface, making it smoother and adding shine.
However, this comes at a cost.
Chemical conditioners may work well initially, giving you the results you need, but you soon notice that the effects wear off after the first few washes, and then your hair is frizzier and drier than ever. You realize that what you experienced in those first washes was merely an illusion, and the harsh truth is that the chemicals in conditioners do more harm than good. Let's look at why you should make the switch from chemical hair conditioners to natural alternatives today.
Why you should Switch from Chemical Hair Conditioners to Natural Options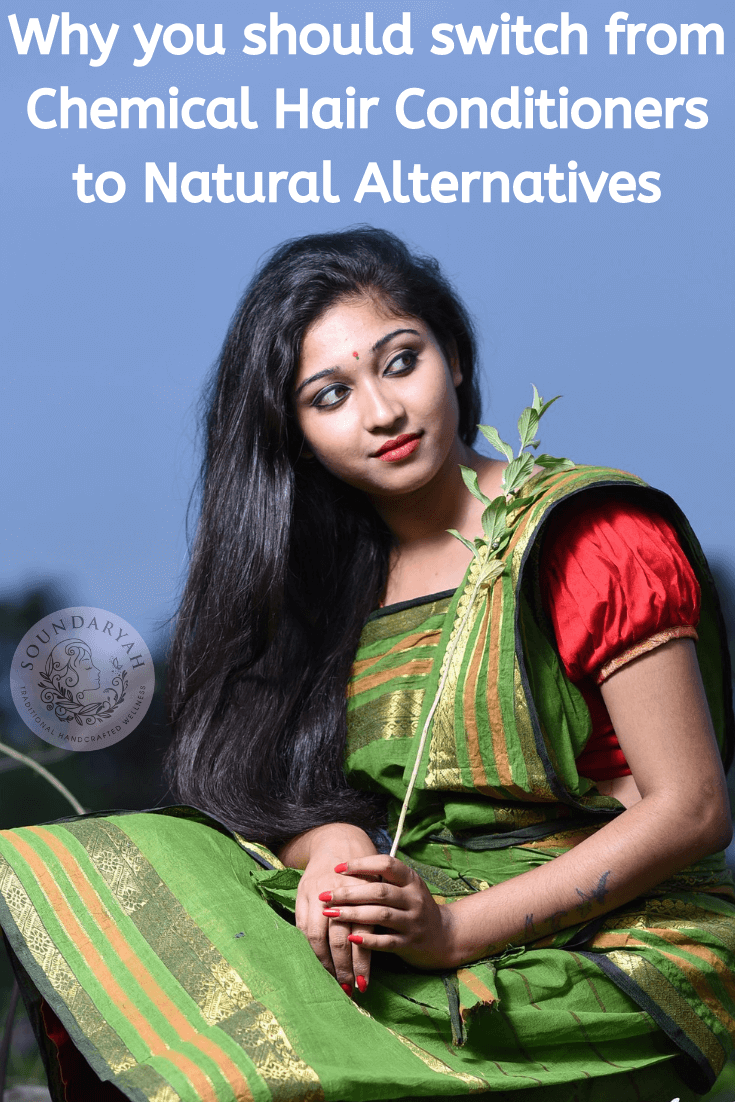 Can you guess what the main problem with chemical hair conditioners is? Yes, it is the chemicals in it! Here is a look at the most commonly found toxic chemicals in hair conditioners.
Parabens – Parabens are added to prevent bacterial growth and to increase the shelf life of the product. Parabens can mimic the function of the female hormone estrogen, and cause serious reproductive disorders, including an increased chance of breast cancer.
Silicones – Silicones are the most common ingredient in hair conditioners, and this is what gives that fake shine to hair. The cost of this artificial shine is weighed down hair. Silicones add a layer on top of the hair shaft, preventing the absorption of moisture or nutrients. Silicones are often found as dimethicone or other names ending in methicone.
Mineral Oil – Mineral oil is another ingredient used to create an artificially moisturized look for hair. Again, this does simply creates a layer on top of the hair shaft and does not help your hair in any way. On the other hand, this can create more damage as hair gets drier and rough over time.
Propylene Glycol – Propylene glycol is used to trap moisture in hair and retain its shine. However, what we don't realize is that propylene glycol can damage the kidney, liver and even brain. In fact, factory workers are required to wear gloves when handling propylene glycol.
Polyethylene Glycol (PEG) – Polyethylene glycol is a petroleum derivative that helps to give conditioners that creamy, thick appearance. PEGs are believed to damage the scalp, and you'll end up having the opposite effect of what you desired.
Phthalates – Phthalates make conditioners smooth and easy to spread over hair strands. They are known endocrine disruptors and can mess with the reproductive systems in women and even in young girls, causing early puberty. Phthalates can also cause reproductive issues in men.
Formaldehyde – Yes, this is that very chemical used to preserve things in biology labs! As can be expected, formaldehyde is a classified toxin, and a known carcinogen, along with causing allergic reactions and other long term health issues.
Whew, that's a long list! And to think that this is just the tip of the ice berg. Now, imagine applying all these chemicals to your head and hair several times a week, over many years. Scary, isn't it?
The good news is that you don't need to suffer with chemical hair conditioners – there are many natural alternatives available. A conditioner is meant to smoothen hair after shampooing, locking in moisture and making hair softer, more manageable and free from breakage. You can get all these and more with these natural alternatives to chemical hair conditioners.
Natural Alternatives to Chemical Hair Conditioners
Lemon Juice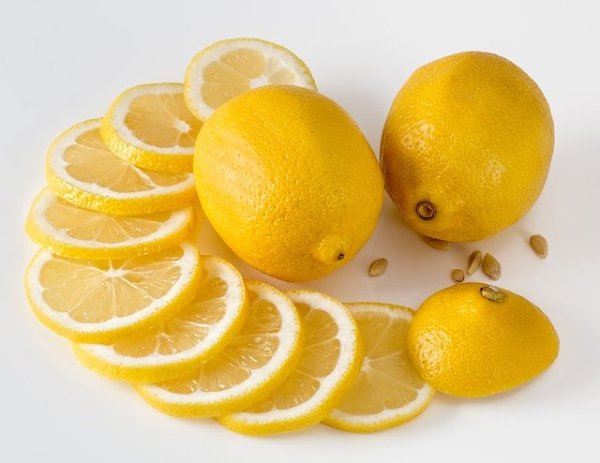 Lemon juice is an excellent source of Vitamin C, an antioxidant that has immense benefits for hair and overall health. It is also great for adding a natural shine to hair, while also reducing extra oiliness and dandruff. To use lemon juice as a hair conditioner, create a citrus rinse with the juice of half a lemon, half an orange and a few drops of raw honey diluted in a mug of water. Pour over shampooed hair and then rinse off with plain water.
Raw Honey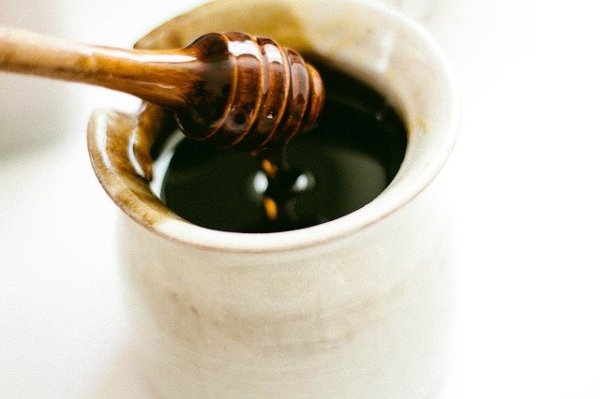 Raw honey is an excellent humectant and emollient, which means that it can absorb moisture from the atmosphere and lock it in hair as well, resulting in shiny tresses. What's more, honey can keep away dandruff and pathogens and also contains valuable nutrients for hair. Make a DIY honey hair conditioner by mixing 1 tablespoon each of wild forest honey, virgin coconut oil and lemon juice. You can also add in a spoon of rose water and apply on shampooed hair like you would a regular conditioner. Leave it on for 15 minutes and wash off with water. Be sure to use wild forest honey like Amrutam, which contain all the antioxidants and potent benefits your hair needs.
Apple Cider Vinegar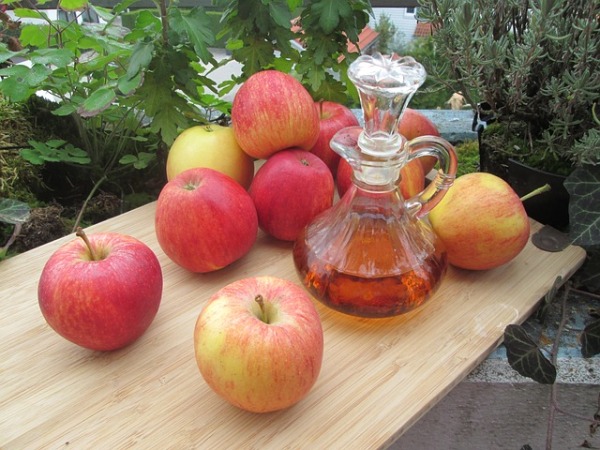 Apple Cider Vinegar or ACV, as it's called, has many benefits for overall health and hair. It's acidic nature helps balance the pH level of hair and smooth out frizz. It also adds a beautiful, natural shine to washed hair. Dilute two tablespoons of ACV in two cups of water and add a tablespoon of wild honey as well as a couple of drops of an essential oil like tea tree or rosemary. Mix well and pour this over the hair strands – avoid the scalp. You can leave it in without rinsing off.
Yogurt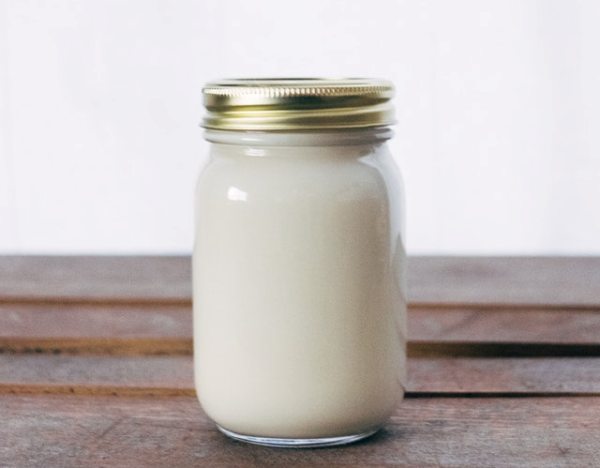 Yogurt is packed with protein – an important nutrient for hair. It also cleanses and keeps dandruff away, while smoothening hair and making it soft and manageable. Mix two tablespoons of yogurt with a teaspoon each of virgin coconut oil and raw honey. Apply this all over washed hair and the scalp. Leave it on for five minutes and rinse off thoroughly.
Aloe Vera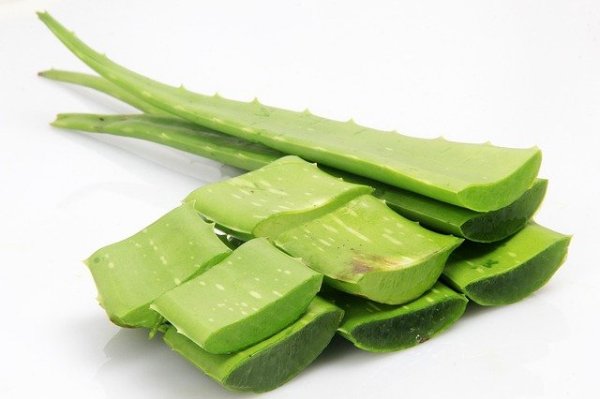 Aloe vera is an important ingredient in all DIY skin and hair care treatments and for good reason too! Aloe vera is rich in vitamins A, C, E, B12 and folic acid. It is intensely moisturizing and great at making hair super soft. If you can get our hands on freshly extracted aloe vera gel, there's nothing like it! Mix aloe vera gel with lemon juice in a 4:1 ratio. Apply the mixture all over the hair length after shampooing and leave on for 5 minutes. Rinse off with plain water.
Virgin Coconut Oil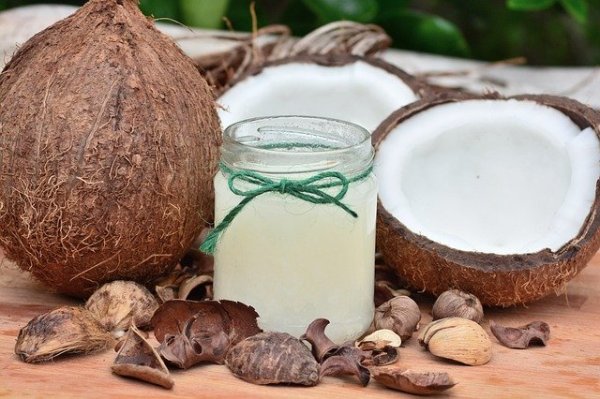 When it comes to traditional or natural hair care remedies, coconut oil tops the list! Virgin coconut oil has many important nutrients along with healthy fats that help retain moisture and prevent frizz. It also promotes better hair growth and prevents scalp infections. Make a DIY coconut oil conditioner by mixing half a cup of virgin coconut oil with a teaspoon of jojoba oil and a few drops of lavender essential oil. You can also break in a Vitamin E capsule for extra nourishment.
Rice Water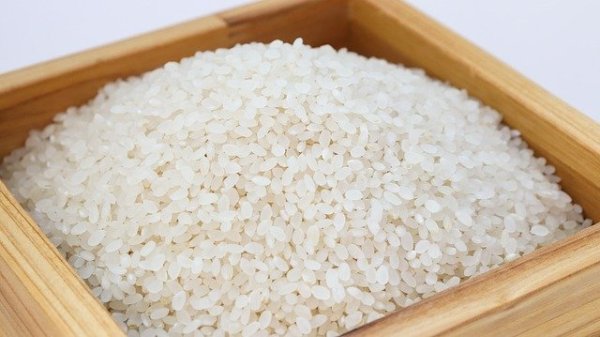 Rice water has recently come into the focus as a major ingredient in hair care in South East Asian countries, and we've just realized the importance of this plain liquid we have in our homes almost everyday! The benefits are due to inositol, which repairs damaged hair and prevents further damage. You can easily make rice water by cooking rice till mushy and then straining it to get the liquid. To use rice water as a conditioner, simply pour over your hair after shampooing, leave it on for five minutes and then rinse it out.
Neem Leaves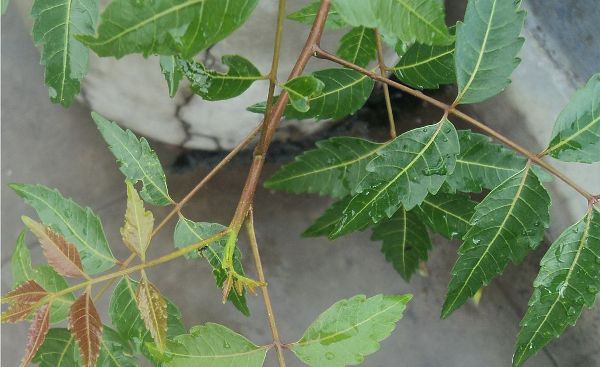 Neem leaves have many medicinal properties and are widely used in Ayurveda. They help in detoxifying the scalp, increase hair growth and prevent scalp infections especially during high humidity. To make a neem rinse, boil half a cup of neem leaves in three cups of water till the water reduces to one and a half cups. Cool and strain, and pour over shampooed hair. Leave on for a few minutes and wash off with lukewarm water.
Green Tea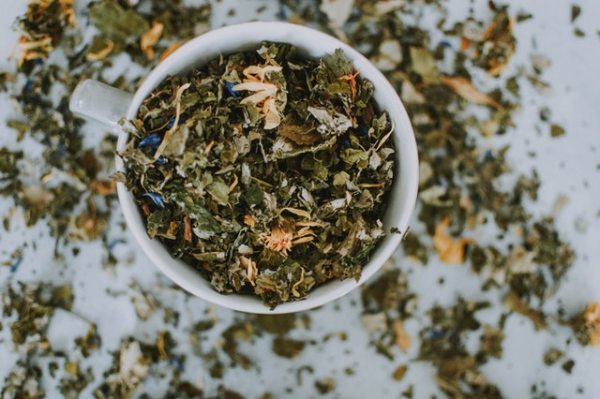 Green tea is common with weight watchers, but it is also great for hair. Green tea is packed with antioxidants which nourish damaged hair, and it also smoothens out rough hair, prevents frizz and seals in moisture. Make a DIY green tea hair rinse by brewing 2 tablespoons of green tea in 2 cups of water. Cool, mix in raw honey and pour over washed hair. Leave it on for 15 minutes and rinse off completely.
As you can see, there are many ways you can have soft, shiny and manageable hair without the onslaught of toxins from chemical hair conditioners. What's more, all these natural ingredients have additional benefits that nourish the hair, promote hair growth and solve many other hair problems like breakage, split ends and dandruff. So now you can go ahead and ditch those chemical conditioners – you have much better options for your hair!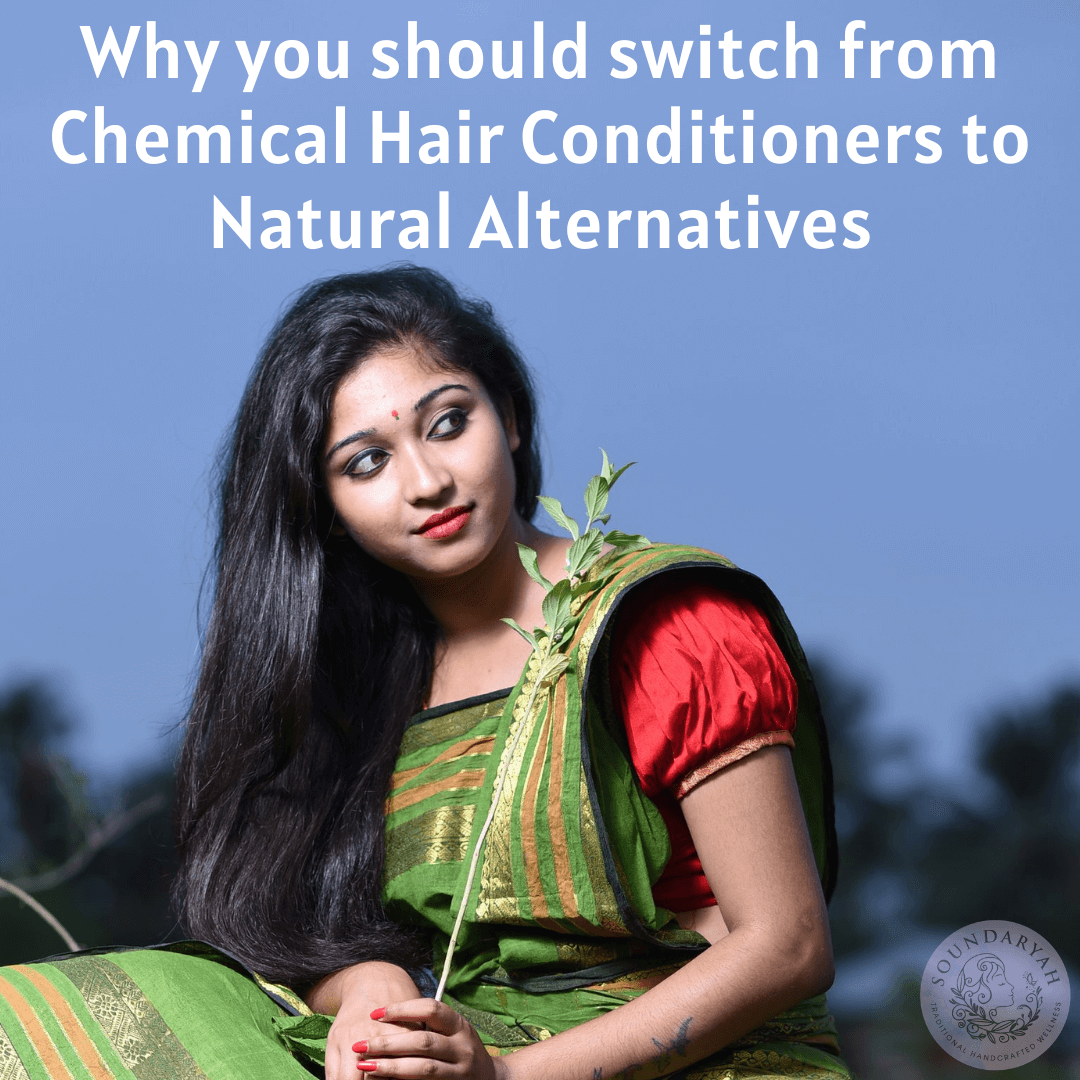 Did you find our "Why you should Switch from Chemical Hair Conditioners to Natural Options" interesting, please let us know in the comments section.
For more interesting updates do follow us on Facebook and Instagram.